It was a wonderful experience for me to go with the Room To Room Decor for the interiors of my house. They have done the job very beautifully and in a very professional manner, with all the latest designs. They also made sure that the project shall get delivered on time, with amazing finishing. Highly recommended. Thankx Suhana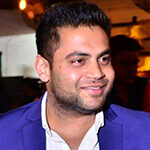 Ashish Jain
Owner of Multipliers Realtor
I really owe you a debt of gratitude @Room to Room Decor.. for all that you have done for my house to make it look so classy , be it the color theme...Lighting...Decor... Balconies...you have worked stupendously.
Heena and Raghav Sehgal
Residents of Central Park Resorts
Suhana has an eye to perfection. I have seen the most beautiful and gorgeous houses designed by her. Her beautiful homes inspired me to re-do my house as well. Suhana has given me the best styling advice with wallpapers, curtains, soft furnishings and artefact. I highly recommend her consultation and services to anyone looking to design even the smallest corner of their house and believe me when I say.. that smallest of corner will outshine the remaining house.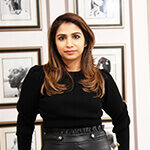 Vandana & Chetan Kapur
Central Park Resorts, Gurgaon
Suhana has the inherent capabilities to uplift and highlight spaces in an apartment with adroit choice of colors and accessories, making the entire apartment stand out and appeal to the eye. She's adept in choice of subtle colors and an expert in selection and thereafter placement of furniture which an ordinary person, even though skilled in the art, cannot conceive. We were very satisfied and pleased with the dedication and the personal attention she gives to her projects.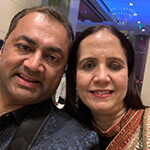 Mr and Mrs Vadehra
Owners of penthouse in central park resorts